Call Us Now 720-763-9298

Garage Door Repair Louisville CO
If you live in Louisville or the surrounding area, you will need to have the help of garage door contractors who can look after your door on a standard and regular basis. This will help you to get exactly what you need out of the door, in order to get positive repairs and to take care of it over the long haul. With this in mind, there are some Garage Door Repair Louisville CO steps that you will want to follow through with, in order to allow our company to help you out further.
Getting Garage Door Repair Louisville CO Help
1. Repairing Your Garage Door Springs
When you need your door to operate in the best way possible, you should look after the garage door springs. We specialize in this and would be able to switch them out for you whenever necessary. This will give your door all that it needs in order to move up and down at a favorable pace and to avoid the door collapsing or otherwise falling apart.
2. Replacing Your Garage Door Opener
Sometimes it is the door opener that you will require maintenance for. In this regard, we can easily sell you a brand-new garage door opener that will be compatible with your particular door. We will install the door opener and program it for you so that you can begin using it right away. This will be an excellent step for you in that it adds a measure of convenience as you can upgrade to a new opener which is state of the art and better equipped for handling your garage door.
3. Selecting A Brand New Garage Door
When you need to buy a brand-new garage door, we are the Garage Door Repair Louisville company that you will need to turn to. We will let you shot between a variety of different garage door types and you will then be able to have it installed accordingly. We can sell you anything from entry-level models to the most state of the art garage doors. This will provide you all that you need to compare prices and shop between some of the most sophisticated pieces of hardware possible for the garage door. Get in touch for a purchase or installation.

4. Dealing With A Door That Is Off Track
When your door is off track, just get in touch with us to find out how we can assist you. We will bring balance back to the door and put it back on track in order to make it so that you have even weight exchange and that your door continues to last with great service.
5. Taking Care Of Your Garage Door Maintenance
Be sure that garage door maintenance is at the front of your mind so that you are able to take great care of it. This will allow you to be proactive about the door instead of just waiting for something to go wrong with it. With this in mind, there are a lot of different tips that you should keep in mind in order to make sure your garage door lasts for the long haul.
Having fair prices is something that is very important to us because we know that you work hard for your money and that money doesn't grow on trees. We also realize that we must charge enough money to stay in business, to pay our employees and to keep food on the table. Our goal is to be priced at market value and that is to say that our prices are about average for the area. We think that this benefits the customers by giving them access to above average garage door technicians at a price that they can easily afford.
Contact Us At Your Early Convenience For
A1 Garage Doors and Repair
890 W Cherry St #143, Louisville CO 80027
720-763-9298
The Brand We Work With
genie
lift Master
amarr.com
chiohd.com
raynor.com
clopaydoor.com
haasdoor.com
doorlinkmfg.com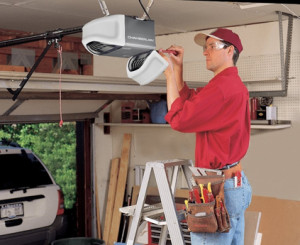 6. Doing It Yourself
One of the best things you can do for your garage door is hard to maintain it yourself. You can learn things like lubricating the garage door track, testing the reverse mechanism and so much more. This will help you get the greatest performance out of your garage door.
7. Gate Repair Tips
Finally, be sure that you get in touch with us if you have any kind of opening and closing gate repairs. We specialize in these as well and would be wonderfully happy to assist you.
Top Garage Door Service Louisville Companies You May Need
For those that live in the Louisville area that have a garage your problem, you are fortunate enough to have several different garage door repair companies that can help you with your issues. They will be fully certified with employees that have been doing this for years. Whatever your problem is, they will be able to fix it. It could be garage door springs, the garage door opener, or it could be something even more simple. Whatever you need them for, you can find garage door service Louisville providers by using these simple tips for finding the top ones.
What To Look For With These Different Companies
You need to look for three specific factors that will always lead you to the best business. If you are doing a search online, you are going to see multiple comments that have been written about these different companies. Those that have the best feedback are likely the ones that will provide you with excellent deals and also outstanding service. Second, you need to get quotes on how much it will cost for the particular problem that you may have and finally make sure they can do emergency services if necessary.
How Long Will It Take You To Set An Appointment?
As quickly as you can make a phone call after doing this research, your appointment will be set. It is recommended that you have two or three of your top choices just in case one of them is not available. Once you have found these companies, you should be able to set an appointment within the next five minutes. They can either be out the same day, or in a couple of days, providing you with the service. Contact a garage door service Louisville company right away so that you can get your issues resolved.